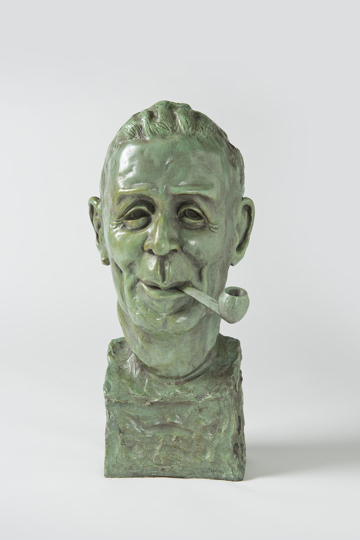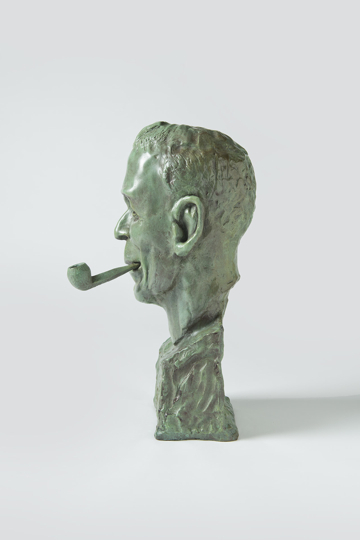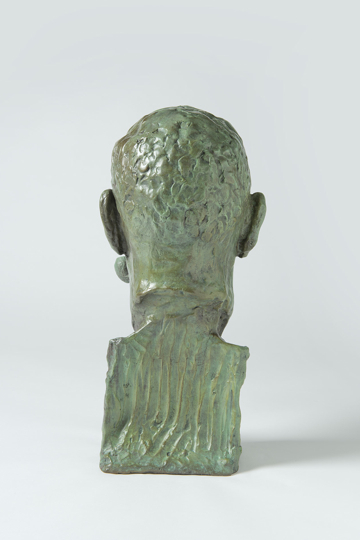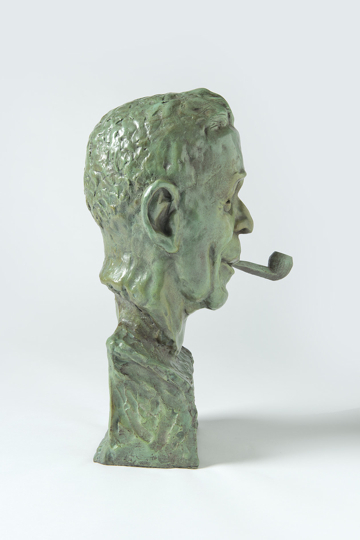 Ben Chifley bust
c. 2003
This bronze bust of Ben Chifley (1885–1951), Prime Minister from 1945–49, was cast in 2003 from a plaster bust Frith made in 1951.
On 13 June 1951, Frith sketched Chifley in the former Prime Minister's office at Parliament House, where Chifley told the cartoonist that he would not be attending that night's gala Jubilee Ball in King's Hall, preferring instead to go back to the Hotel Kurrajong and read a book. That night, Chifley died of a heart attack in his room at the age of 65. Frith made a plaster bust of Chifley from the sketches he had done.
This bronze casting was commissioned by the museum and made from the original plaster cast held by the National Portrait Gallery.