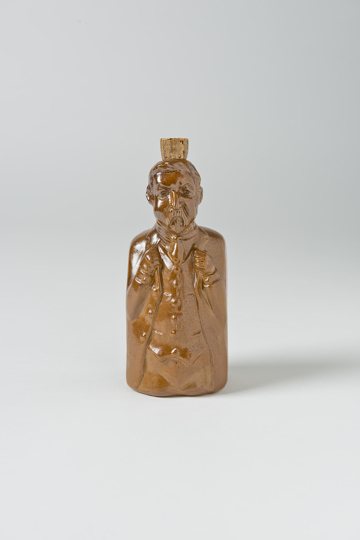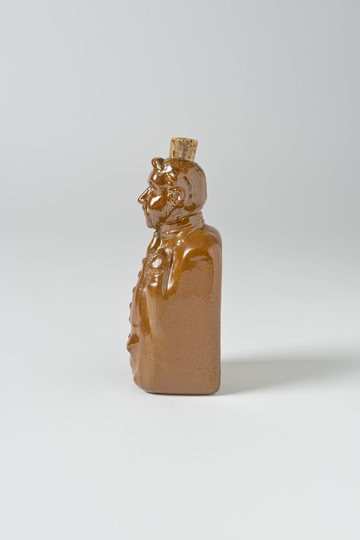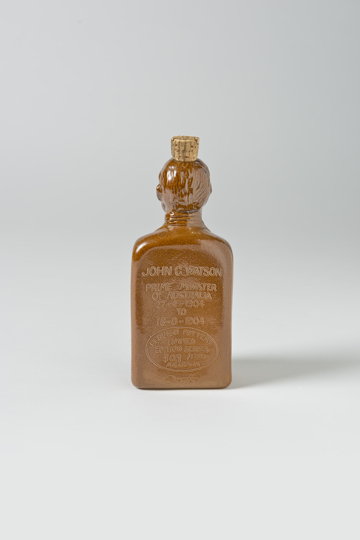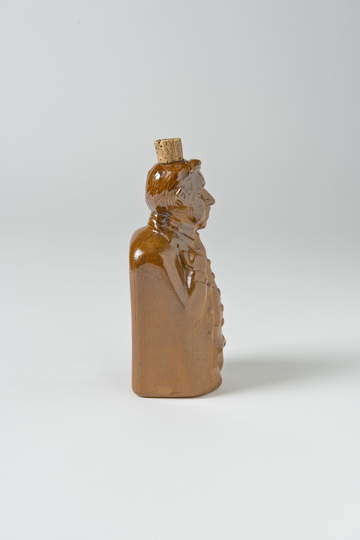 Chris Watson flask
Bendigo Pottery, 1970s
This reform flask is in the shape of Chris Watson (1867–1941), Australia's first Labor Prime Minister (1904), and the first labour prime minister anywhere in the world.
The original reform flasks were English salt-glazed stoneware flasks produced in the early 19th century shaped into the form of figures connected with the Reform Bill of 1832. Much was made of puns like 'the spirit of reform' at the time.
Here, Frith has taken the reform flask form as inspiration for a series of political ceramics of some Australian Prime Ministers. The series included Edmund Barton, Alfred Deakin and Watson.