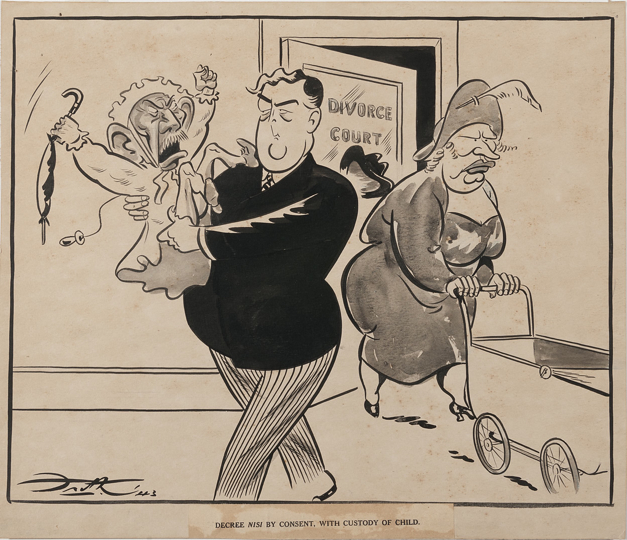 The Bulletin, 29 September 1943
Following their landslide defeat at the federal election, the United Australia and Country Parties decided to end their formal coalition. Former Prime Minister Robert Menzies became the leader of the U.A.P. for the second time, replacing another former PM, Billy Hughes. Yet another former PM, Arthur Fadden, had led both parties in opposition and was re-elected as leader of the Country Party.
In this cartoon, Frith paints the parties as a divorced couple, with Menzies getting custody of the 77-year-old firebrand Hughes, who was now his problem.
This original cartoon was given to Menzies by John Frith, and was framed and displayed on his office wall. It has come to the museum by kind donation of the Menzies family.