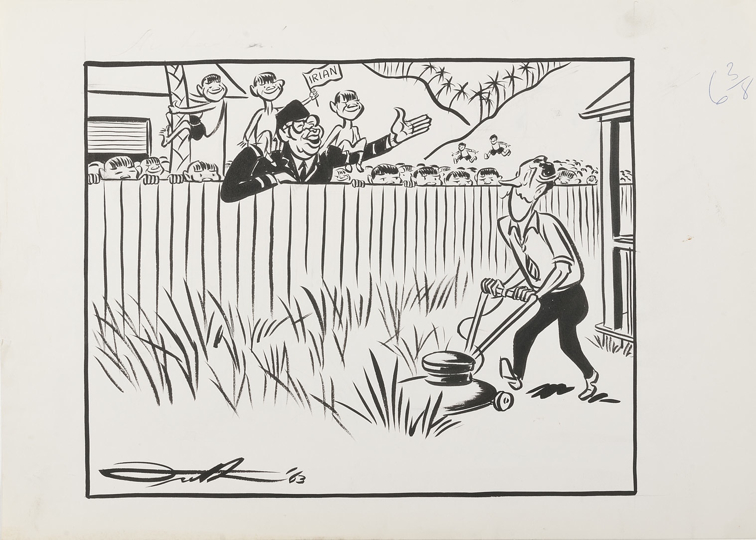 Unknown, 1 January 1963
This cartoon, possibly unpublished, probably relates to Australian foreign policy and developments in South East Asia in 1963. The Federation of Malaya joined with Singapore to form Malaysia in that year, and sovereignty over Irian Jaya (West Papua) was transferred to Indonesia from the United Nations.
The man waving over the fence may represent either Sukarno, the Indonesian President, or Tunku Abdul Rahman, the Prime Minister of Malaysia.