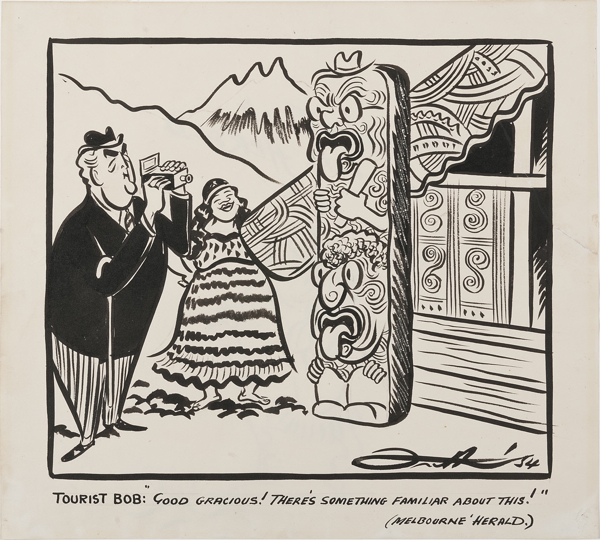 The Herald, 10 June 1954
Having just won a third term in office, Prime Minister Menzies went on a visit to New Zealand. Frith speculates on what impressions Menzies might have formed.
This original cartoon was given to Menzies by John Frith, and was framed and displayed on his office wall. It has come to the museum by kind donation of the Menzies family.