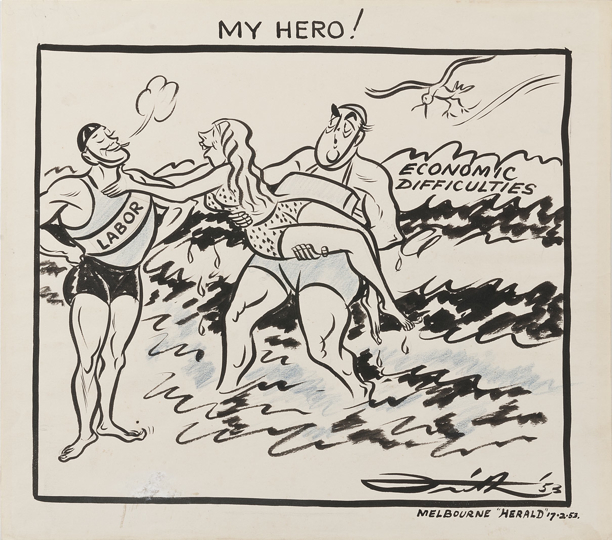 The Herald, 17 February 1953
The nation was experiencing economic difficulties, and Labor had won two state elections. The opposition were confident of victory in federal elections to be held the next year, and the Menzies government looked very vulnerable.
This original cartoon was given to Menzies by John Frith, and was framed and displayed on his office wall. It has come to the museum by kind donation of the Menzies family. It is interesting Menzies chose to keep this cartoon as it is unflattering; perhaps he acquired it later and thought it an example of a wrong prediction!