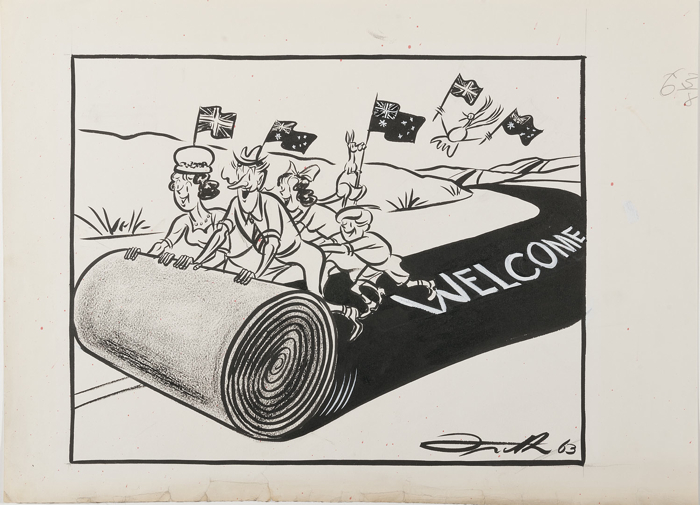 The Herald, 18 February 1963
Queen Elizabeth II arrived on her second visit to Australia.
This cartoon is one of many Frith drew throughout his career that features his family. Frith often used himself as the everyman and his family as a typical Australian family. The young boy behind Frith is a caricature of Frith's son Jeffery.