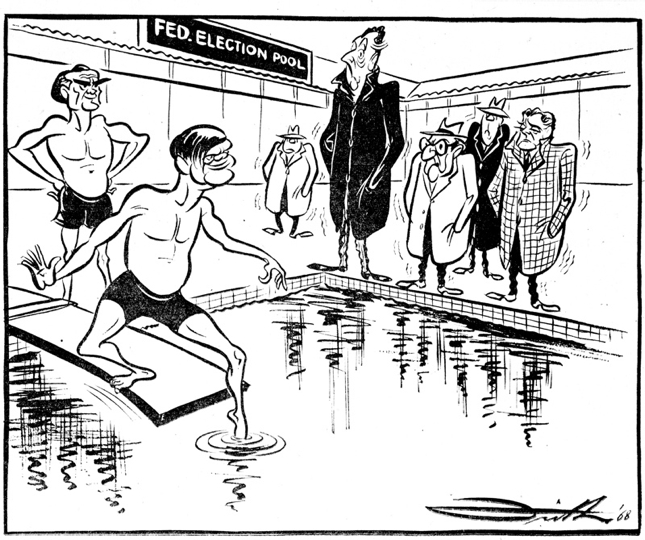 Testing the Temperature
The Herald, September 1968
Following the death of Harold Holt in 1967, the Liberal Party elected Senator John Gorton to take over the Prime Ministership.
The Labor Party was in the throes of its own leadership turmoil following its disastrous defeat in the 1966 election. Arthur Calwell had led the party since the retirement of Doc Evatt in 1960. However, by the late 1960s a new generation of Labor men were seeking to take control of the Party.
In February 1967, Calwell stood down from the leadership, providing an opportunity for Gough Whitlam to take the helm—an opportunity Whitlam grasped with both hands.
In this cartoon, Prime Minister John Gorton and his deputy Jack McEwen test the political water, while Labor leaders Gough Whitlam, Arthur Calwell and Jim Cairns anxiously look on. Deciding the time was not right, Gorton put off an election until 1969.