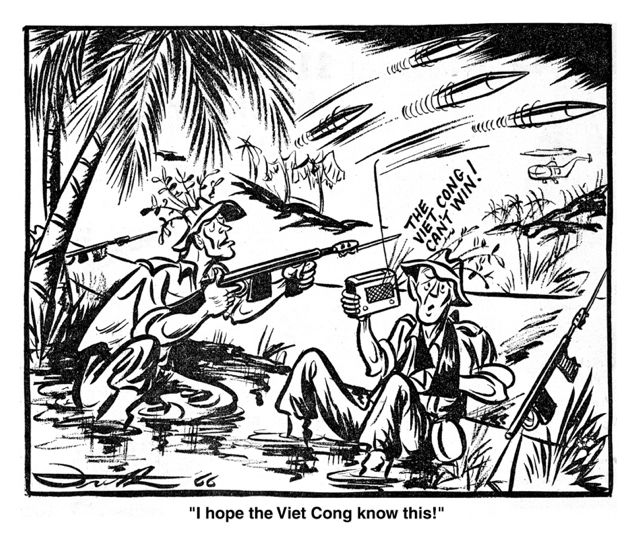 Holt calling
The Herald, June 1968
Australia participated in the Vietnam War partly because of its commitment to halt the spread of communism in Asia, and partly in an attempt to maintain its alliance with the U.S.A. The involvement of the Australian military in the Vietnam War was to be the longest in Australian history.
The first Australian troops arrived in South Vietnam in July 1962. Some 50,000 Australians served in Vietnam, including conscripts called up under the National Service scheme introduced by Sir Robert Menzies in 1964. Despite military successes, notably at Long Tan, by late 1970 Australia had begun to withdraw from Vietnam.
Frith's cartoons on the Vietnam War clearly reflect his sympathy for the Australian troops. In this cartoon he commented that in the face of mounting opposition to Australian involvement in Vietnam, troops were placed in a no-win situation.