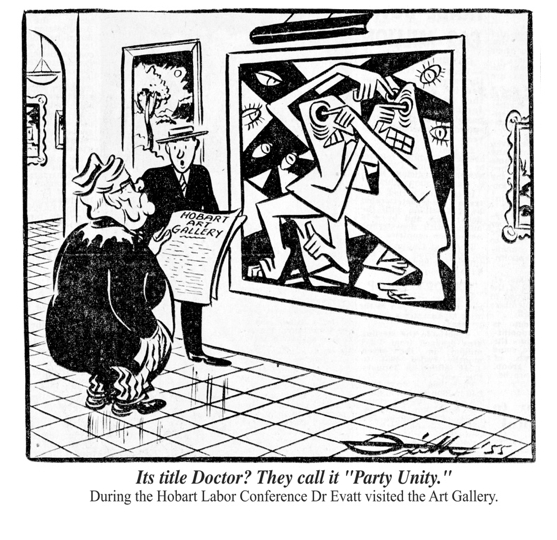 Party unity?
The Herald, March 1955
Division within the Labor Party over the issue of Communism reached its zenith in 1955 when the Party split irreparably. In October 1954, Opposition Leader H.V 'The Doc' Evatt led an attack on the Victorian branch of the ALP, accusing right wing members of being controlled by outside industrial groups.
Later, 104 'Groupers' were expelled from the Party at its Federal Conference in Hobart in 1955. Scathing of the Labor Party's stand over the issue of Communism in the trade union movement, the 'Groupers' united to form the Australian Labor Party (Anti-Communist). This party later became the Democratic Labor Party (DLP).
The DLP maintained its firm stance in opposition to the Labor Party beyond the Cold War era until the DLP's demise in the 1974 Federal election.